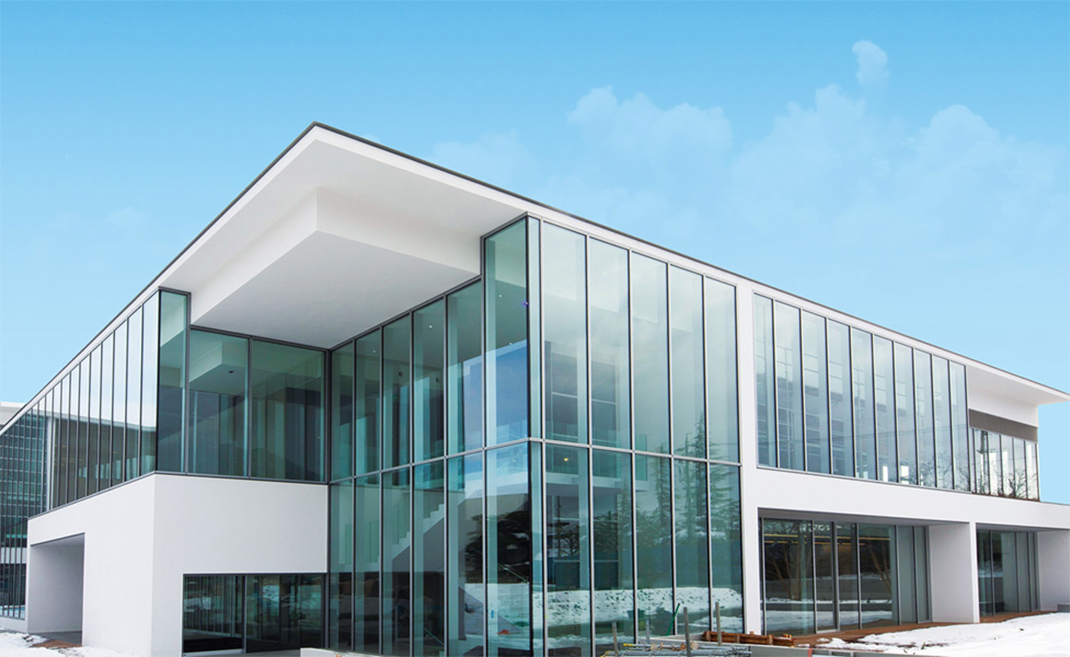 This museum was originally opened in 1966 in Joyama Park near Zenkoji Temple's main hall, which is designated as a national treasure. Rebuilt due to its deterioration, the museum was reopened as the Nagano Prefectural Art Museum on April 10, 2021, in the concept of a "landscape museum," aiming to forge scenery in harmony with the streetscape of the temple town and the area's natural splendor. With free zones anyone can access, it welcomes visitors as a "museum open to the public," just like a park where anyone can feel free to stop by.

The Nagano Prefectural Shinano Art Museum, the predecessor of the Nagano Prefectural Art Museum, had collected and exhibited a variety of works by artists associated with the local area, as well as landscape paintings which show the beautiful nature of Nagano. The new art museum obtained the existing collections of more than 4,600 pieces, accumulated over 50 years. In the wake of the opening of the Nagano Prefectural Art Museum in 2021, we established four collection policies:
To collect great modern and contemporary artworks by artists born in or connected to Nagano Prefecture (paintings, sculptures, watercolors, drawings, block prints, craftworks, designs, photographs, video pictures, etc.)
To collect artworks reflective of Japan's beautiful mountain landscapes and spiritual culture
To collect artworks significant to modern and contemporary art history both nationally and internationally
To collect and preserve various artworks and materials important to the understanding of modern and contemporary art history.
We now seek to further enhance the quality of our collections as we display them in the Collection Gallery located in the newly constructed Main Building.
In addition to exhibiting our collections, we offer special exhibitions, collect, research and display modern artwork, provide a variety of learning programs, and conduct exchange activities in and outside the museum. Through these initiatives, we aim to make this museum a place of mutual learning for those who gather in it, including artists, curators and visitors.
Our mission is to contribute to a richer and more culturally fulfilling lifestyle for the residents of Nagano Prefecture and those outside of it and foster creative growth.